---
Ohio Columbus Barber, 1841-1920, Burial Location: Section 22, Lot 3
Businessman.  Mr. Barber first worked in his Father's Akron, Ohio Match Company.  A very successful businessman, he later founded Barberton, OH.  He would become known as "the Match King of America."  Learn more >
---
John R. Buchtel, 1820-1892, Burial Location: Section 22, Lot 4
Businessman.  Mr. Buchtel, along with Lewis Miller was a co-founder of the Buckeye Mower and Reaper Works in Akron, Ohio.  He sponsored the construction of Buchtel College in 1872, which later became known as the University of Akron.  Learn more >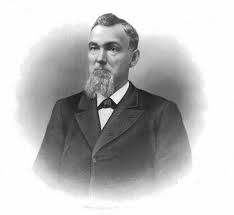 ---
Lewis P. Buckley, 1804-1868  Burial Location: Section 3, Lot 69
Civil War Union Army Officer.  During the Civil War, Mr. Buckley was commissioned as Captain and Commander of Company G, 19th Ohio Volunteer Infantry on April 22, 1861 at age 54.  He was promoted to full Major on May 29, 1861.  He served until his regiment was mustered out on August 27, 1861.  He re-enlisted on August 31, 1861 as Colonel and Commander of the 29th Ohio Volunteer Infantry.  Learn more >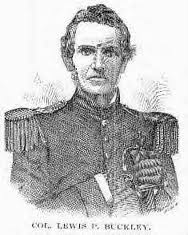 ---
Jedediah Commins, 1790-1867, Burial Location: Commins Mausoleum
Pharmacist, and founder of the Akron Rural Cemetery.  Opened the first drug store in the village of Akron in 1832.  Dr. Commins was well versed in literature, the sciences, and politics and was a fluent debator and respected writer. 
His youngest son, Augustus, passed away at the age of 20.  Dr. Commins felt there was not a suitable burial location for his son during that time, which led him to secure land to create the Akron Rural Cemetery in 1839, which he fashioned after visiting Mount Auburn Cemetery in Cambridge, Massachusetts.  Mount Auburn is recognized as the first garden cemetery in the United States.  Mr. Commins is credited as the founder of the beautiful Akron Rural Cemetery, which is known today as the Glendale Cemetery.  Learn more >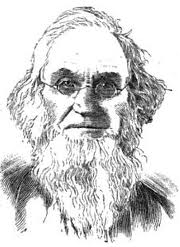 ---
George W. Crouse, 1832-1912, Burial Location: Section 8, Lot 12
United States Congressman.  During the Civil War Crouse served as sergeant in Company F, 164th Ohio Infantry, and served in fortifications around Washington in 1864.  He served as member and president of the city council for four years and of the board of education of the city of Akron four years.  Elected to represent Ohio's 20th District in the U.S. House of Representatives, serving from 1887 to 1889.  Mr. Crouse also served as a member of the Ohio State Legislature.  Learn more >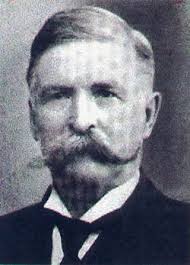 ---
Mary Gladwin, 1861-1939, Burial Location: Section 25, Lot 224 west
Red Cross Nurse.  Gladwin graduated from Buchtel College in 1887 with her Bachelor of Philosophy degree and immediately began teaching physics and chemistry in Norwalk, Ohio until 1893. After teaching, Gladwin went to Boston and received her nurse's training from Boston City Hospital in 1894 and 1895. Three years later, Gladwin went to Cuba as a Red Cross volunteer during the Spanish-American War.  In 1899 she was awarded the Spanish-American War Medal for her service. 
She also organized and directed the George T. Perkins Visiting Nurse Association in Akron which would become the Department of Public Health Nursing of Akron.  In 1920, Gladwin was awarded the Florence Nightingale Medal for her nursing service and was also awarded an honorary degree, the L.L.D., from The University of Akron.  Mary Gladwin Hall at the University of Akron was named in her honor.  Learn more >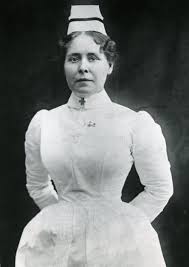 ---
Eliza Hocking, 1858-1914, Burial Location: Section E, Lot 3, Grave 22
Originally intending to travel on the Oceanic, Mrs. Hocking embarked on the Titanic at Southampton and traveled second class.  Elizabeth and her daughters and two grandsons were rescued in lifeboat 4 following the sinking of the Titanic.  Her husband, George Hocking, was killed during the sinking of the Titanic.  She lived in Akron for two years until she was killed after being hit by a streetcar in 1914.  Learn more >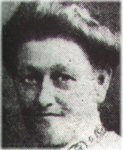 ---
Simon Perkins, 1771-1844, Burial Location: Section 24, Lot 9
General Simon Perkins was an early settler, businessman and surveyor of the Western Reserve of Connecticut, which would later become northeast Ohio. He co-founded Akron, Ohio with Paul Williams in 1825.  In 1808, Perkins became a brigadier-general in the Ohio militia. In the War of 1812, he defended the northwestern portion of Ohio from Native American and British attack after General William Hull's surrender of Detroit in the fall of 1812. He commanded approximately 400 men. 
His large house, the Perkins Stone Mansion, was completed in 1837 and remains to this day, now operated as a house museum by The Summit County Historical Society of Akron, Ohio. Col. Perkins also operated a large sheep farm and wool business, among other concerns, which for a time was managed by the abolitionist John Brown.  Learn more >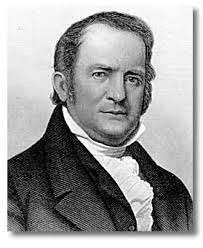 ---
Ferdinand Schumacher, 1822-1908. Burial Location: Section 16, Lot 16
American entreprenuer.  Ferdinand Schumacher, aka "The Oatmeal King," was a German immigrant and one of the founders of companies which merged to become the Quaker Oats Company.  In 1856, Schumacher purchased a mill along the canal in Akron. He installed machinery that permitted his workers to produce twenty barrels of ground oats per day. Demand for his product skyrocketed during the American Civil War, as the federal government purchased the oats to feed Union soldiers. 
In 1863, due to the demand for the oats, Schumacher moved his operation to Mill Street in Akron, where he established the Empire Barley Mill. He continued to experiment with new ways to process oats, developing a way to pre-cook the oats and having them turn into flakes. Schumacher's flaked oats became an immediate best seller. Schumacher sold his oats across the United States from Boston, Massachusetts, to San Francisco, California.  Schumacher's hard work and reputation had created the largest cereal manufacturer in the world during the early 1900s.  Learn more >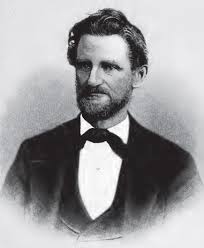 ---
Franklin A. Seiberling, 1859-1955, Burial Location: Section 19
Businessman.  He founded the Goodyear Tire and Rubber Company in 1898 and The Seiberling Rubber Company later on.  Also known for his beautiful estate Stan Hywet Hall and Gardens, which was built from 1912 to 1916 and is open to the public today.
Credited with one of the rubber industry's greatest inventive minds, Seiberling was instrumental in the development of the first tire-building machine, straightside tires and detachable rims.
Under his leadership, Goodyear Heights, a residential section of Akron, was founded in 1912 to provide housing for Goodyear employees and their families. Seiberling personally purchased approximately 100 acres of land for the project. Complete with a park and athletic field, Goodyear Heights offered nearly 1,600 affordable homes to Goodyear employees - single-family dwellings in 19 different architectural styles complete with both front and back yards.  Learn more >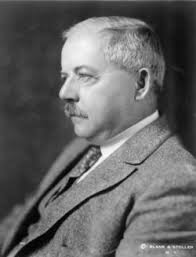 ---
John F. Seiberling, 1918-2008, Burial Location: Section 19, Lot 30
United States Congressman.  The grandson of Goodyear Tire and Rubber Company founder F.A. Seiberling and cousin of Congressman Francis Seiberling.  John graduated from Harvard in 1941 and served in the Army during World War II, attaining the rank of Major and helping plan transportation for the D-Day invasion.  Learn more >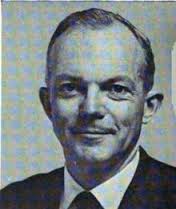 ---
Alvin Coe Voris, 1827-1904, Burial Location: Section 23, Lot 13
Civil War Union Brevet Major General.  Alvin Coe Voris was appointed Lieutenant Colonel in the 67th Ohio Infantry Regiment on Ocotber 11, 1861.  He was with the 67th throughout the Virginia campaigns, was wounded in action at Winchester in March 1862 and at Gettysburg on July 2, 1863.  Learn more >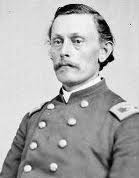 ---
Ellen Wilkes, 1864-1955, Burial Location: Section 27 addition, Grave 64
She embarked on the Titanic at Southampton and traveled third class with her sister, Mrs. Eliza Hocking, who traveled second class.  Her destination was get to her nephew, Sidney Hocking who was living at 457 Rhodes Avenue in Akron, Ohio.  Ellen was rescued on lifeboat 16 and remained in Akron the rest of her life.  Learn more >

---